Legal Assistance of Olmsted County welcomes you to its website.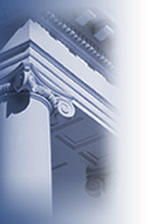 Navigate the links above to learn about services provided by LAOC. To contact us, please visit the Contact page. Legal Assistance of Olmsted County celebrates 30 years of providing legal services to the residents of Olmsted County.


Legal Assistance of Olmsted County handles many types of civil cases, including:
Family Law (Divorce, Custody and Visitation, Child Support, Paternity, Designation of Standby Custodian, Wills)
Tenants' Rights (Evictions, Repairs)
Government Benefits (Social Security, Disability, Unemployment)
Bankruptcy
Legal Assistance provides assistance for other types of civil cases as well. To find out whether your particular case can be handled by an LAOC program please call the office at 287-2036.






LAOC coordinates the Olmsted County Volunteer Attorney Program (VAP). The VAP matches eligible Olmsted County residents with a local attorney who has agreed to provide services at no cost. LAOC refers eligible clients to volunteer attorneys when a conflict of interest arises, when LAOC does not handle a specific type of case, or when the LAOC attorneys have a full caseload and cannot accept any additional clients.

The VAP charges a one-time $50 program fee. This fee must be paid in advance and is non-refundable. LAOC cannot guarantee that an attorney will be found for every case.



The office of LAOC maintains a library of numerous publications available to the public.


Housing Law
LAOC provides a variety of resources for tenant law, including operating the Landlord/Tenant Hotline and Tenant Clinics.
Do I need a written lease? Minnesota law requires a written lease only if there are more than 12 units in a building. However, it is best if your lease is in writing and explains the rights and responsibilities of both you and your landlord. Read the lease and understand it before you sign it! You can make changes to a form lease, but be sure to write those changes onto the lease before you and your landlord sign it. Must a lease include certain terms? No, but the law requires certain things of landlords and tenants even if there is no written lease at all. The landlord must ensure that the housing is livable and meets health and safety codes, and make repairs as needed. The tenant must pay rent on time, not damage the property, and obey the landlord's reasonable rules.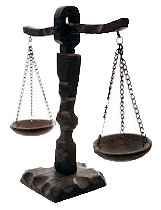 May a landlord refuse to rent to me because of my religion, creed, race, gender, national origin, sexual orientation, disability, marital status, or reliance on public assistance? No, it is against federal law for the landlord to discriminate. There are some exceptions to these categories depending on the type of unit the landlord is renting. For example, a landlord living in a single-family unit can refuse to rent to persons on the basis of gender, marital status, sexual orientation, disability, and reliance on public assistance. Also, a landlord may refuse to rent to you if you cannot show the ability to pay rent. What happens if I want to move before the lease ends? You are responsible for the full rent due during the entire lease period. If you want to move out early, first ask your landlord if he or she will let you end your lease. If not, then check your lease to see if you may sublet. Be aware that if you sublet, you are responsible for the new tenant's actions such as failing to pay rent or damaging the property. Another option, if the landlord agrees, is to find a new tenant and have that person sign a new lease with the landlord. If your landlord will not agree to let you end your lease, sublet, or accept a new tenant, then you are still responsible for the rent during the remaining lease period. If you move out, the landlord has a duty to try and find a new tenant. If the landlord finds another tenant, you will only have to pay rent for the time the housing was empty, plus the costs of advertising the apartment.
What should I do at move-in? Your housing should be clean and in good repair when you move in. If your apartment is not clean when you move in, contact your landlord and either request a cleaning service or negotiate a reimbursement for you to clean the apartment yourself. It is best to get this agreement in writing. Also, you should document the condition of the apartment. If your landlord does not provide you with a form for this, you may stop by our office to get one. Note any specific damage or disrepair. Then when you move out, you will have written proof of the condition of the apartment before you moved in, which is helpful in getting your security deposit back. Ask your landlord to sign this documentation and give him or her a copy. What if I have problems with my neighbor? Minnesota law requires all leases (oral and written) to include the tenant's right to quiet enjoyment of their apartment. Report any excessive noise or other actions which concern you to the landlord. If your neighbor is breaking the law, report it to the police. If the problems continue, you may be able to move or seek damages. You may also want to consider mediating the problems with your neighbor.
Can my landlord enter my apartment? Your landlord may only enter for a reasonable business purpose and he or she must give you reasonable notice before entering. If the landlord enters your apartment while you are not there, he or she must leave you written notice that they entered. This requirement cannot be waived unless your lease was signed before July 1, 1995. The landlord can only come into your apartment without prior notice if the landlord believes immediate entry is necessary to prevent injury to person or property, to determine a tenants safety, or to comply with a local ordinance regarding unlawful activity in the unit. If the landlord violates this law, the tenant may be entitled to a penalty which includes rent reduction, recovery of the security deposit, and up to a $100 civil penalty for each violation.
Can my landlord raise my rent? Your landlord may raise rent only by giving proper notice prior to a new rental period. If you rent month-to-month, your landlord must give you one month plus one day notice that the rent will increase. If you signed a year-long lease, your landlord may not raise the rent during that year, but may give you notice that it will increase if you renew for another rental period. There is no law about how large an increase may be, but generally it should be a reasonable amount.

When the lease ends, may I move out? Your lease tells you what your rights and obligations are. Some leases require you to give advance notice of moving out or the lease automatically renews for another lease period. If you do not give advance notice as required, you will be responsible for rent during the next lease period. If you don't have a written lease, generally you must give one rental period plus one day notice. It is best to give this notice in writing and to keep a copy for your records. The landlord does not have to enter into another lease with you and generally must follow the same notice requirements as you do to end your lease.
Continues on the Housing Law page.